•

Index



•

About


•

Contact


•

Links


•

Projects


•

Q1-Tools


•

TXT-Files











Sidekick Bob (Quake-Mod) download back up
Wed, 06 Feb 2019 09:25:22 +0100 - Link


This is the only way to get my Sidekick Bob mod for Quake, as the
Internet Archive doesn't have the original upload preserved:

Download (2,2 mb)

Here's to the greatest sidekick in Quake!





-- Marco



XMMS sndio plugin files
Sun, 03 Feb 2019 13:30:46 +0100 - Link


Recently I had to help Xylemon get sndio working in XMMS.
The OpenBSD ports tree had a plugin, but it's very hard to track
these sources down because XMMS has been marked as 'deprecated' for
a while.

I found them in one of the FTPs that have not-yet wiped all references
to this, and made a tiny Makefile. This was tested by Xylemon under
Arch but anyone should have a fairly simply job of making it compile
under OpenBSD or other UNIX systems if they choose to.

I just want to prevent it from being lost in case anybody needs it.
Credit goes to the author listed in the .c file.

Source tarball

-- Marco



Some .plan Updates for January 2019
Mon, 28 Jan 2019 12:49:33 +0100 - Link


I've written three .plan updates this month, that are always archived thanks to
Ryan's awesome finger archive daemon. You can view them here:

Dropping D3D in The Wastes, Xbox
FTEQC Tricks: __fullspawndata
Cloud Gaming - Thoughts

-- Marco



Happy 20th Birthday Half-Life!
Mon, 19 Nov 2018 00:24:04 -0800 - Link


It's been so long, it's crazy... we're getting old.

Happy birthday Half-Life... here's to you!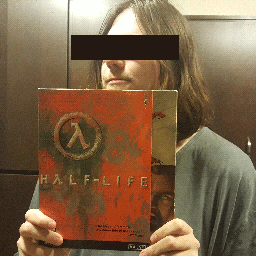 -- Marco



]I[ Site Changes Complete ]I[
Mon, 12 Nov 2018 17:54:07 -0800 - Link


I've migrated the website away from Hugo.

Don't get me wrong, Hugo is a great platform, it's just that I have
no clue how to make my own styles, etc. - so I wrote my own raw HTML
oriented static webpage generator in shell script!

It automatically creates RSS, sorts my news entries and all that
fancy stuff. This will make it much easier to deploy and maintain
the webpages I'm involved in, I guess.

The current layout is based on the one from my first website - I even
transferred the old news posts as well. The ones I could archive, at
least...

Anyway, nothing else. Hope you'll find it interesting.

-- Marco



FreeCS on Phoronix
Fri, 10 Nov 2017 16:43:59 -0800 - Link


So today FreeCS was featured on Phoronix.
That triggered it to be featured on the /r/linux_gaming subreddit.

Of course, seeing the first response to my project by strangers prompted me to
update the README.md heavily. I got a solid influx of testers over the past
couple of days expressing their joy, enthusiasm and supporting for the project.

That really makes me, as the project creator and sole maintainer, happy.
I made an IRC channel on freenode for anyone who wants to chat about FreeCS.
Check out #freecs.

The Phoronix article can be found here!

-- Marco



Returning
Thu, 3 Mar 2016 16:52:11 -0800 - Link


From November til February I had been living and working on Malta so there was
very little to update on this page.

I can only say that things have changed drastically for me and my work over the
past few months. NGUNIX (originally Engoo X11) has actually become its own thing
and is now using GDK for handling video output to be more multi-plat friendly in
the future. A Windows release is coming soon, too... as well as a few games
(or I'd rather say, tech-demos) that present some examples of how to use the
engine for a standalone game appropriately.

-- Marco



New Team Fortress Map Release
Thu, 29 Jan 2015 16:50:14 -0800 - Link


Based on a the amazing, cool classic map koth1.bsp comes my rendition of the map.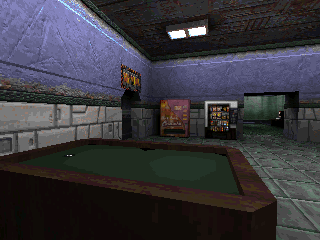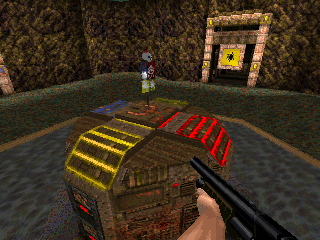 Created this last weekend to play on our QTF server which is hosted by Xylemon.
He also created his OWN version of the map (titled koth_xy.bsp)

I am offering both files on here for your enjoyment.

koth_eukos.zip (1.3 MiB)
koth_xy.zip (730 KiB)

-- Marco



Qreate 0.9 released!
Fri, 26 Dec 2014 16:49:36 -0800 - Link


Today is a great day, it marks the 9th release of Qreate!
And it's the biggest yet.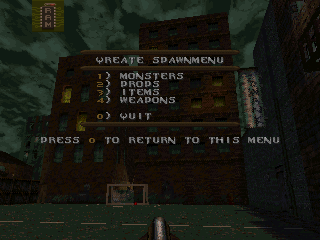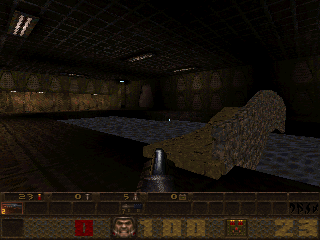 Packed with a ton of new maps and new tools (such as the Stacker tool and an
updated Quake-Breaker) it is a wonderful release.

It also contains all the QIP fixes, I hope it was worth the wait.

Download: qreate-0.9-release.zip (13.671 KB)

-- Marco



Qroft Manor
Sat, 2 Aug 2014 16:48:57 -0800 - Link


Soon I have to put up a gallery with all the maps I've made, because I have
been rather busy creating maps for pretty much everything known to man.

Here is a sneak peak of a map I finished working on in late July: Qroft Manor.

-- Marco



Mapping, etc.
Sat, 2 Aug 2014 16:48:24 -0800 - Link


Recently I've spent a lot of time mapping for OpenKatana and especially Quake.
This is something I don't ordinarily do, simply because having an entire map
envisioned inside your head happens very rarely.

Sure you can work on ideas periodically and sketch a map out overtime, but then
these usually don't turn out as good as they should...

There is no AHA effect - a genius concept or idea that just sprung to your mind.
Hmpf.
I should probably write up some stuff about this. WHO KNOWS.
Point being, if you expect me to do MORE maps you gotta wait.

I have just finished my newest work, named "Qroft Manor".
How creative :8

-- Marco



Qreate 0.8 released!
Tue, 29 Jul 2014 16:47:43 -0800 - Link


Today marks the release of version 0.8 of Qreate.
It contains tons of changes, most notable the addition of one new map, qr_alley,
the re-design of the spawn and tool menus and new tools to play with.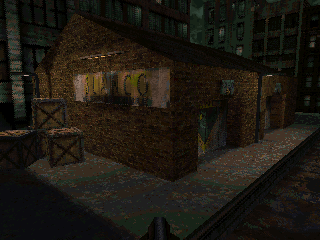 Download: qreate-0.8-release.zip (3.322 KB)

-- Marco



Engoo for Linux via X11
Thu, 24 Jul 2014 16:50:48 -0800 - Link


Wst few days I have spent time going through legacy code of various applications (including some of my own stuff that I did for OpenKatana/Decay a long time ago). On that journey I decided to port over Engoo to Linux.
The result can be checked out here.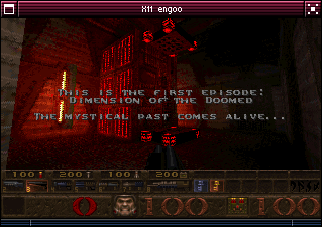 -- Marco



Space Fire
Thu, 10 Apr 2014 16:47:02 -0800 - Link


This is a little project for college that I'm working on.
It's a game loosely based off of the movie Space Fire that a friend of mine (Compcat) made.

You maintain a giant spaceship based off of the NOSTROMO from Alien
(temporarily using the one from Alien Quake).

You will get into all sorts of random adventures!
Discover random planets, fight enemy spaceships and live life on a spaceship.
Alone or with others.

Perfect for role-playing as well.
I am aiming to release this in the coming weeks!
With or without placeholder ship! LOL.

-- Marco



Peace through superior firepower
Thu, 3 Apr 2014 16:46:29 -0800 - Link


M41A Pulse Rifle mod for Quake II available here: q2_pulserifle.tar.gz (293KB)
Uses the WModel from AvP2. So props to Monolith.
Comes with custom view and world model plus sounds!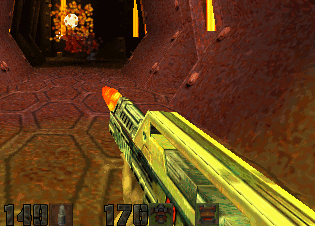 -- Marco



LightRP public release
Sat, 15 Mar 2014 16:45:37 -0800 - Link


No idea why this didn't go up sooner.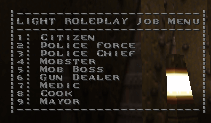 I guess It's because there aren't any maps for it yet, but if I keep it disclosed there prolly never will be any anyway.
LightRP is now on the QUAKE section of this site!

-- Marco



Qreate 0.7 released!
Sun, 8 Mar 2014 16:44:55 -0800 - Link


This is a rather small bugfix and has been the first update in 1 and a half
years.
Additionally, it contains one brand new map! CM_OUTLAND.
Something I threw up last night.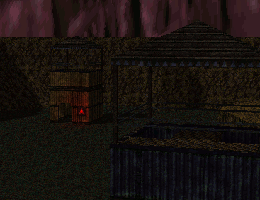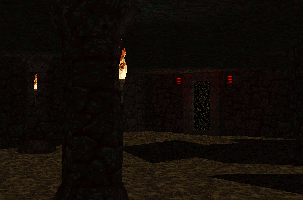 New features coming soon!

One additional extra: .LIT files for all Qreate maps!
Now you'll get sweet coloured lighting in all engines that support it.

Download: qreate-0.7-src.zip (1.242 KB)

-- Marco



wmQuake!
Tue, 4 Mar 2014 16:43:59 -0800 - Link


This must be the craziest thing I've seen in a long time.
wmQuake allows you to play Quake in a WindowMaker dockapp!
It doesn't compile anymore on modern systems, but I've taken it upon to
fix its Makefile so you can use it again.

It looks something like this:







I personally use this to run all sorts of fun demos in the background for no reason whatsoever. It's a fun gimmick.

Grab it and the source-code to it here: (someone else is maintaining it now)
-- Marco



Frags are coming your way
Fri, 21 Feb 2014 16:42:56 -0800 - Link


I've been cooking up some tools, one of them is a serverbrowser ala GameSpy. It's essentially a continuation of XQF and QSTAT which haven't been maintained since 2006 :)
On another note, I'm hosting a master-server list containing Half-Life servers on WON2 belonging to friends of mine, just add this http URL to GameSpy or XQF:
http://www.euksy.oldtimes-software.com/files/GameSpy/master

-- Marco



Happy New Year 2014
Wed, 1 Jan 2014 16:42:06 -0800 - Link


Happy New Year everyone!
Let's see what the new year brings us. Will we get OpenKatana done this year?
Who knows!
I added tons of new files and downloads.

-- Marco



New Year 2013
Tue, 1 Jan 2014 16:40:28 -0800 - Link


Happy New Year to all of you out there. I bet you already got plans made, if not
then go ahead and think of a goal you want to achieve.

Throwing yourself into things is the only true way of achieving it.

I personally am proud that my current Blu-Ray movie collection is going strong
and I'm currently looking forward to getting the Blade Runner Workprint version
somewhere. It's the missing piece in my collection.

Well there is also the private 4 hour cut of Blade Runner, but that one we will
most likely never see (sadly).

Also we will hopefully get a release of OpenKatana done this year!
In June the project turns 2 years old.

We have made some neat little changes to the interface that are quite different
from what you'd expect but overall nothing big was changed.

But this info belongs to the OldTimes Software blog or something.
Have a good one.

-- Marco



Progress
Mon, 17 Jun 2013 16:41:18 -0800 - Link


Working on many new improvements to our entity system in OpenKatana.
We have logic entities, that get values from specified map objects and return
specific actions when the values match.
For example, you can have complex puzzles in your map that require multiple
buttons to be pressed to activate an object.

It all goes into real depth in combination with timed triggers,
multitriggers and so on which are now also done and working.
This is a standard for so long but it doesn't seem like too many games utilise
them in a clever way. Woohoo, you can now have timed puzzles like in TR2!

While this all is in a very basic state right now, I will extend it and you can
do all kinds of maths... and that all within a custom map and no coding.

Also loads of progress on the maps, the lighting is great and will look even
better when radiosity is in.

-- Marco



Files Section Update
Wed, 7 Nov 2012 16:39:33 -0800 - Link


Updated the file section and added the latest build of Qreate (a sandboxish QUAKE mod) on there along with its source code. It is currently released under the GNU GPL like the latest official QuakeC src release - that means, if you do release sort of modifications you must release the source code of it aswell.

Nothing else there to say, have fun building your own versions.

Cheers.

-- Marco



Hello World!
Mon, 29 Oct 2012 16:38:39 -0800 - Link


First post, woohoo...

So, let's see how long its gonna take until this site is finished, alright? Until then be patient because this is my first site in a long time. It's been years :-)

-- Marco


Other content can technically be put here. I dunno. How about I post a couple fortunes?

Fertility is hereditary. If your parents didn't have any children, neither will you.

Quick!! Act as if nothing has happened!