•

Index


•

Archive



•

About


•

Contact


•

Hardware


•

Links


•

Projects


•

Q1-Tools


•

TXT-Files











Quake-Tools updated
Fri, 12 Jul 2019 15:52:34 -0700 - Link


I've updated my tools for Quake a little and made sure that everything is relicensed under MIT. This includes the docs and everything associated with them. Have fun.

-- Marco



Sidekick Bob (Quake-Mod) download back up
Wed, 06 Feb 2019 09:25:22 +0100 - Link


This is the only way to get my Sidekick Bob mod for Quake, as the
Internet Archive doesn't have the original upload preserved:

Download (2,2 mb)

You spawn Bob with "impulse 66" in console. He'll teleport to you once he loses line of sight with you, etc.

Here's to the greatest sidekick in Quake!





-- Marco



XMMS sndio plugin files
Sun, 03 Feb 2019 13:30:46 +0100 - Link


Recently I had to help Xylemon get sndio working in XMMS.
The OpenBSD ports tree had a plugin, but it's very hard to track
these sources down because XMMS has been marked as 'deprecated' for
a while.

I found them in one of the FTPs that have not-yet wiped all references
to this, and made a tiny Makefile. This was tested by Xylemon under
Arch but anyone should have a fairly simply job of making it compile
under OpenBSD or other UNIX systems if they choose to.

I just want to prevent it from being lost in case anybody needs it.
Credit goes to the author listed in the .c file.

Source tarball

-- Marco



Some .plan Updates for January 2019
Mon, 28 Jan 2019 12:49:33 +0100 - Link


I've written three .plan updates this month, that are always archived thanks to
Ryan's awesome finger archive daemon. You can view them here:

Dropping D3D in The Wastes, Xbox
FTEQC Tricks: __fullspawndata
Cloud Gaming - Thoughts

-- Marco



Happy 20th Birthday Half-Life!
Mon, 19 Nov 2018 00:24:04 -0800 - Link


It's been so long, it's crazy... we're getting old.

Happy birthday Half-Life... here's to you!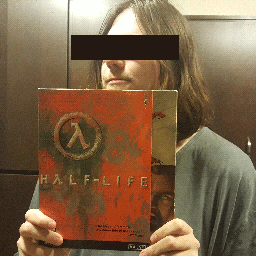 -- Marco




- Older news are in the Archive


Other content can technically be put here. I dunno. How about I post a couple fortunes?

Fertility is hereditary. If your parents didn't have any children, neither will you.

Quick!! Act as if nothing has happened!