Toby on the iPhone:
Since moving, every time I take a call, inevitably I'm told "I can't
hear you, you're really quiet!" Apparently it's my phone plus Sprint's
network in Charlotte, since I'm the only one having a problem, and my phone
is fine in other parts of the country.
Then one night my friend called to tell me his wife might have had a stroke
and Sprint told me "all circuits were busy!" and that was the last straw.
The next day, I bought an iPhone and switched to AT&T.
I can't help but void my warranty on any gadget, so I had to unjail it: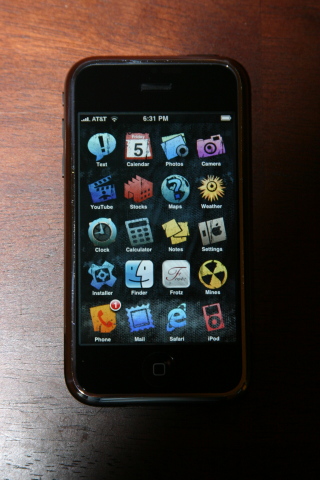 Just for a goof, I tried targetting Toby at the iPhone. The toolchain took a
little while to build, and someone already had an SDL port for the iPhone.
With those two components, Toby compiled and ran without any source changes,
which is pretty cool: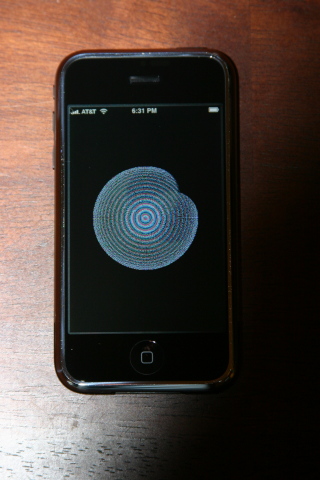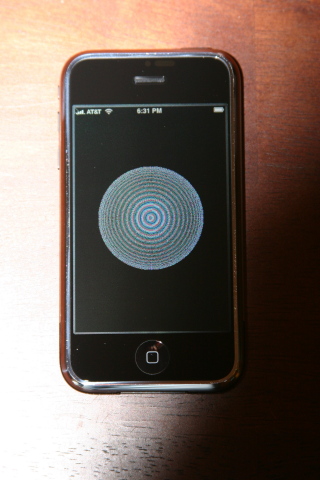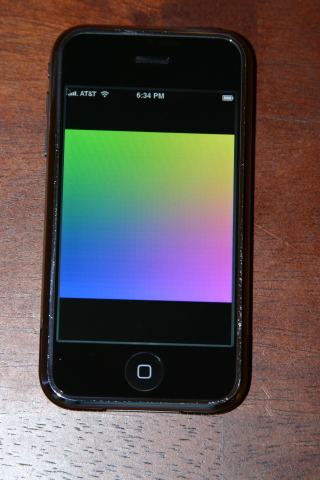 ...ran fairly fast, too. When they get homebrew up on the 1.1.1 firmware and
crunch time is done, I'll probably build a real UIKit interface for the
thing and polish it up really nicely.