Screenshots of Quake running in DarkPlaces
Some screenshots of rygel-dp-texturepack-high.pk3 (900MB pk3) texture set running in dpmod: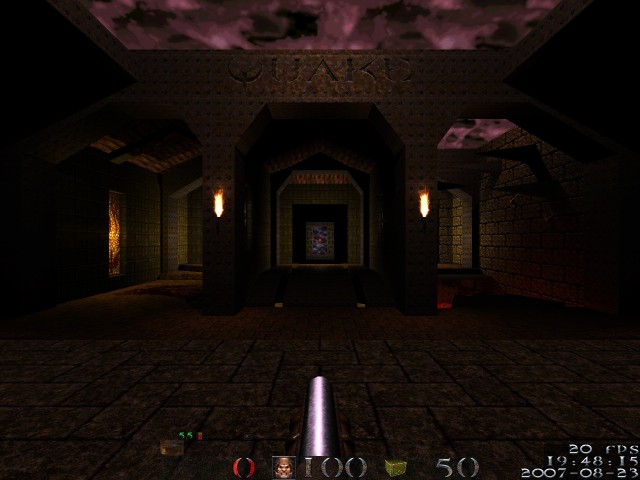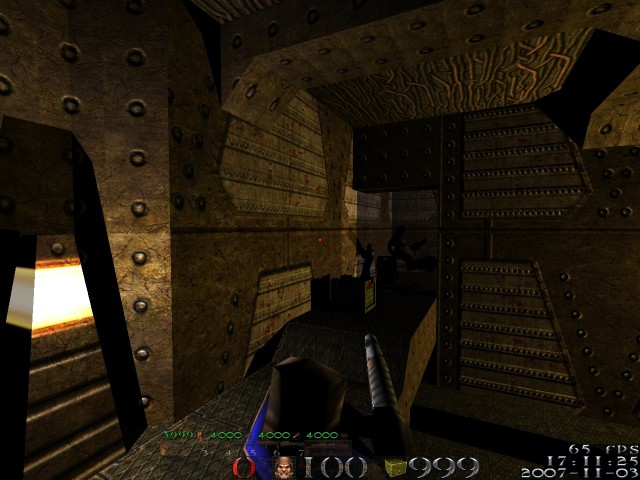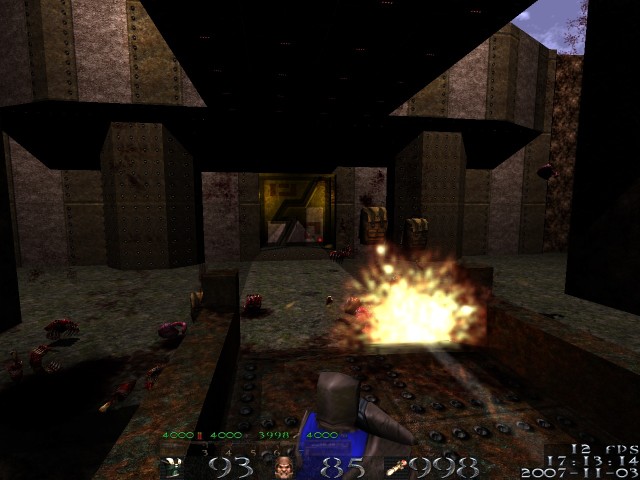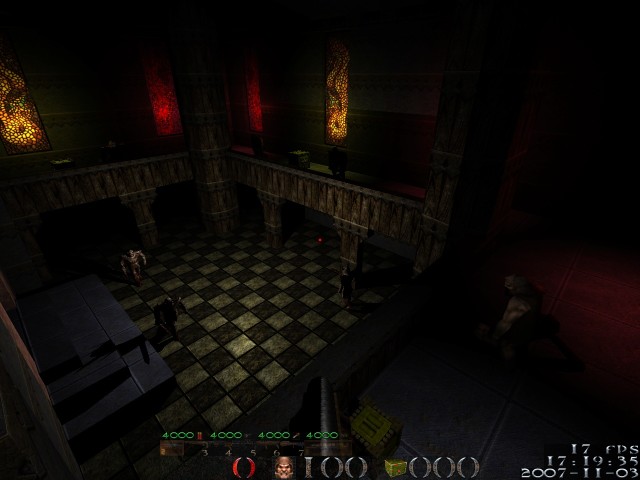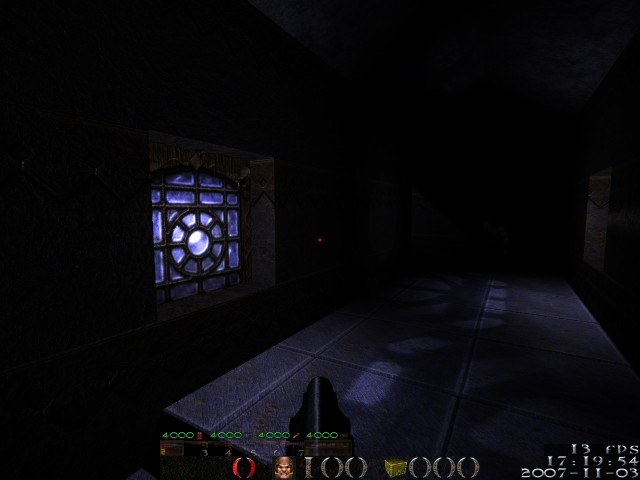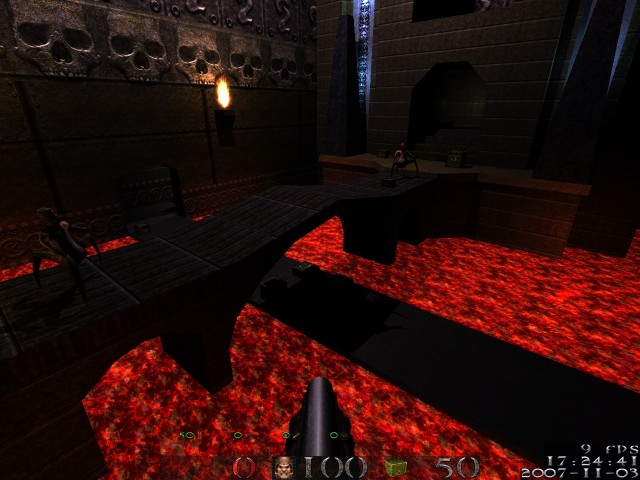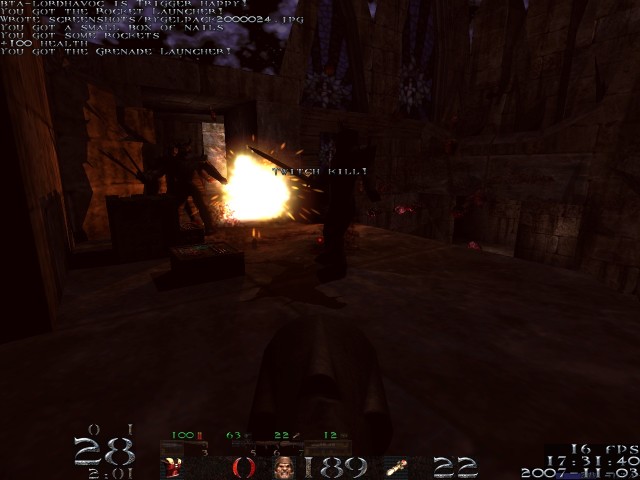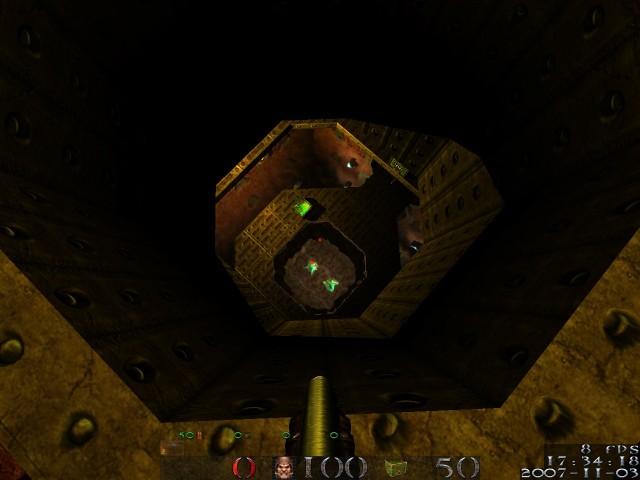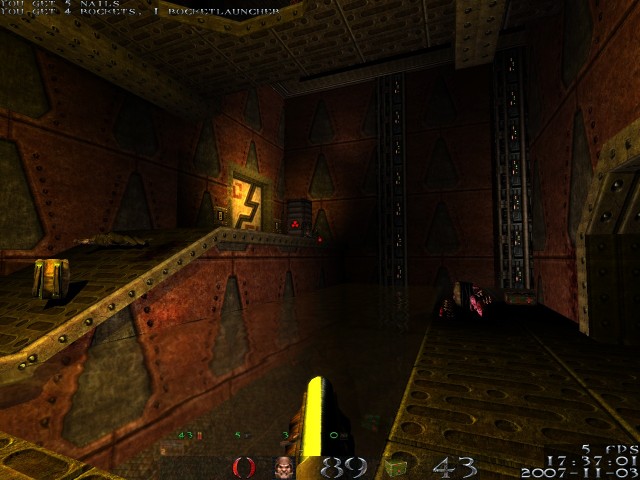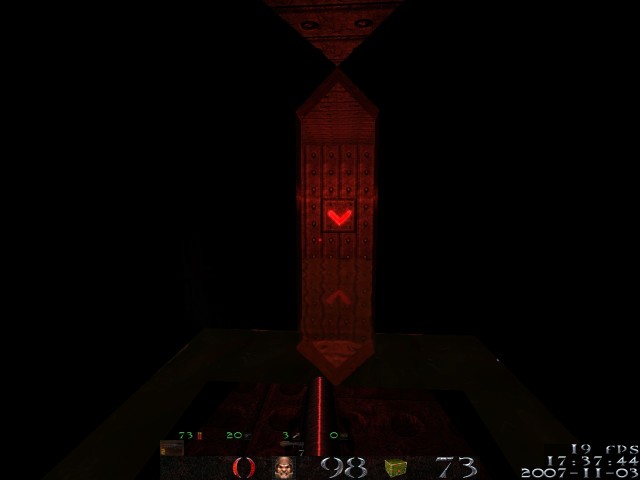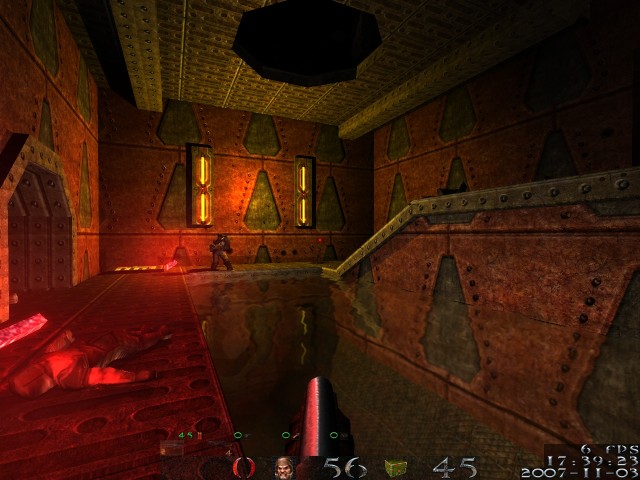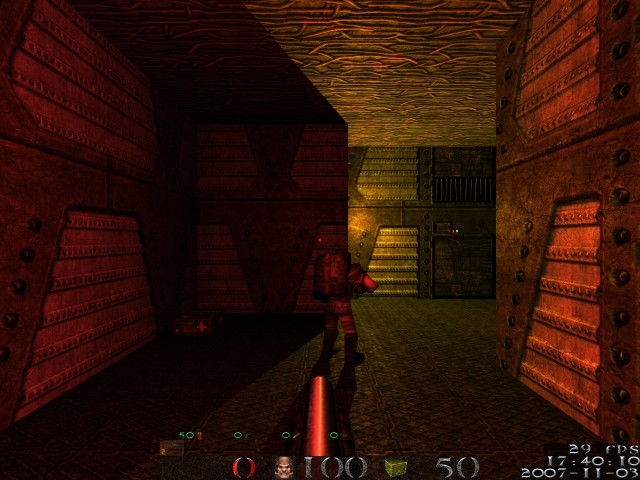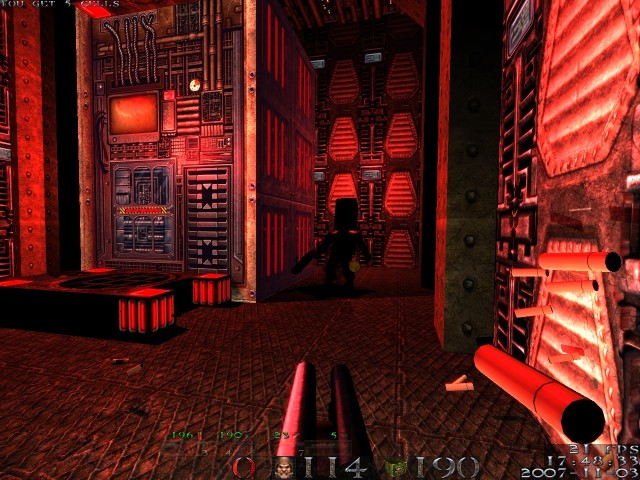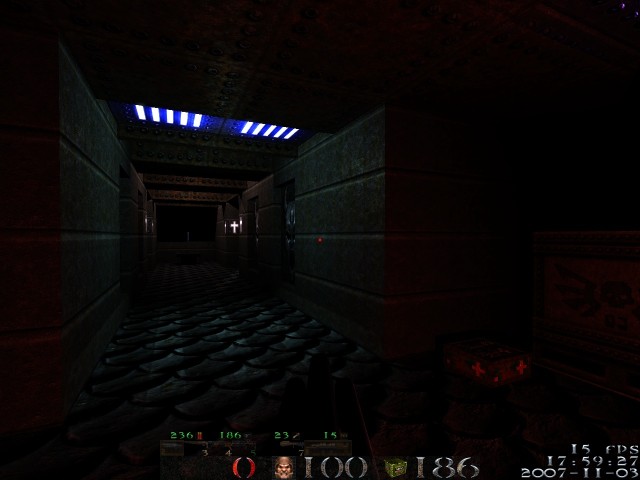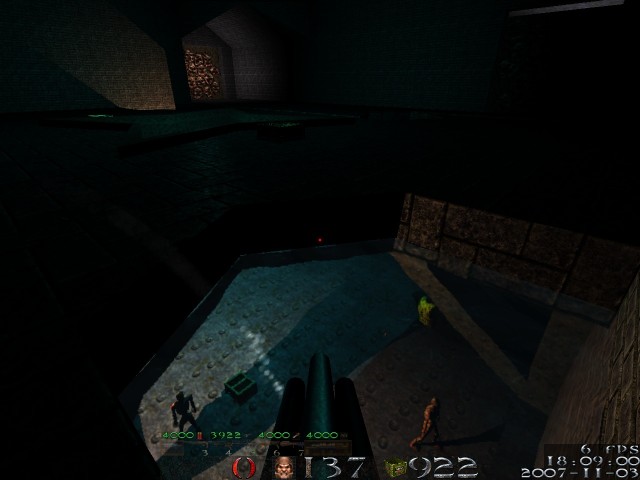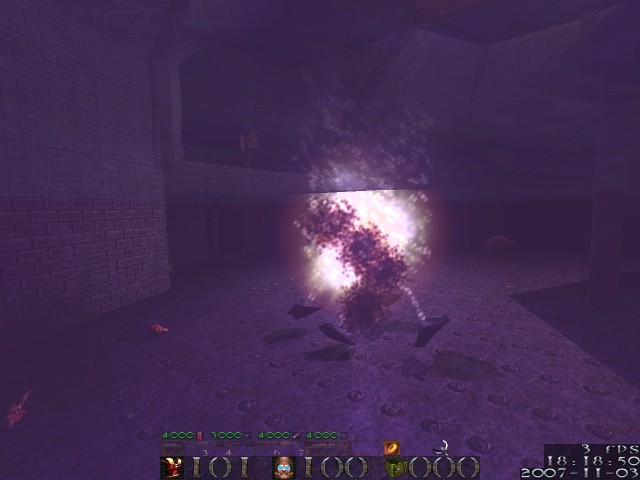 Screenshots of Nexuiz
Some screenshots of the upcoming Nexuiz version 2.3.1: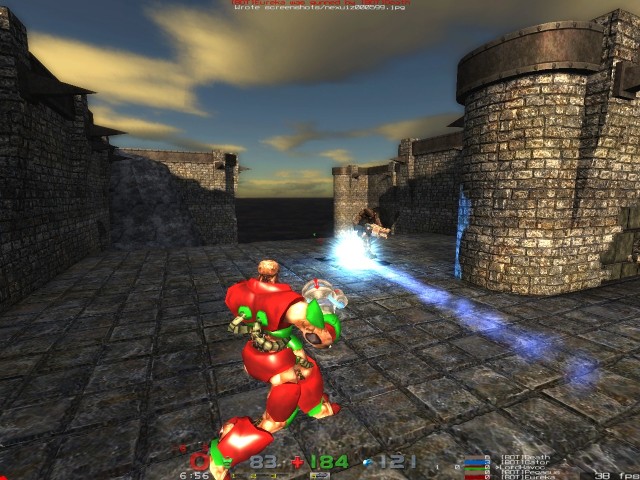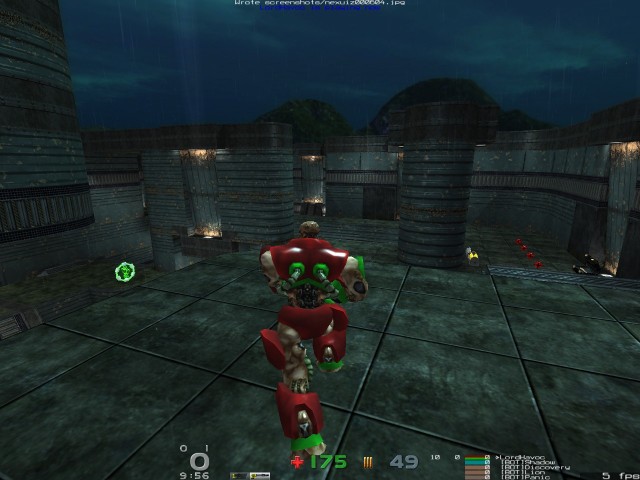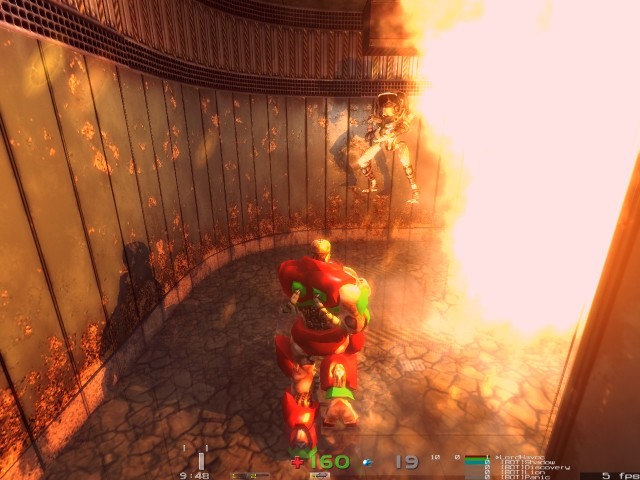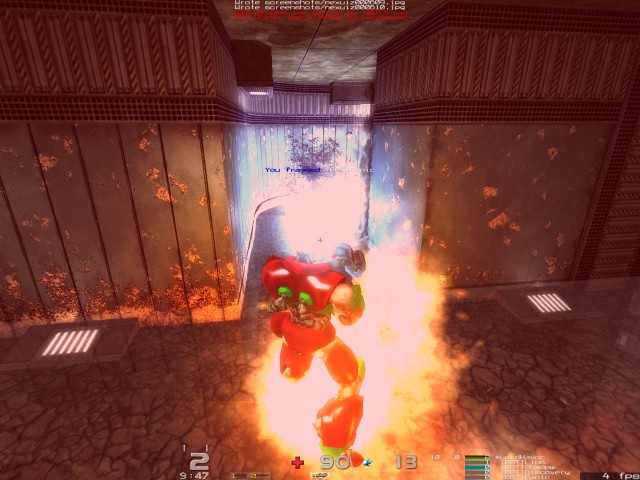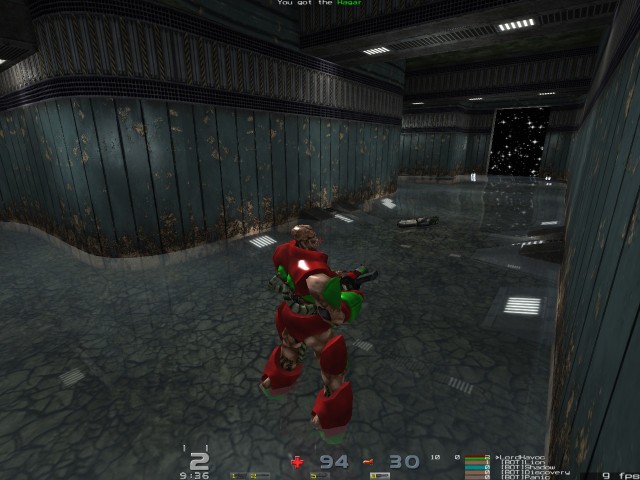 Old screenshots
A screenshot sent in by Marcos Gonzalez Troyas, showing the wonderous Quake start room with the r_shadow_bumpscale_basetexture option (I think a value around 8?), and romi's rtlights pack.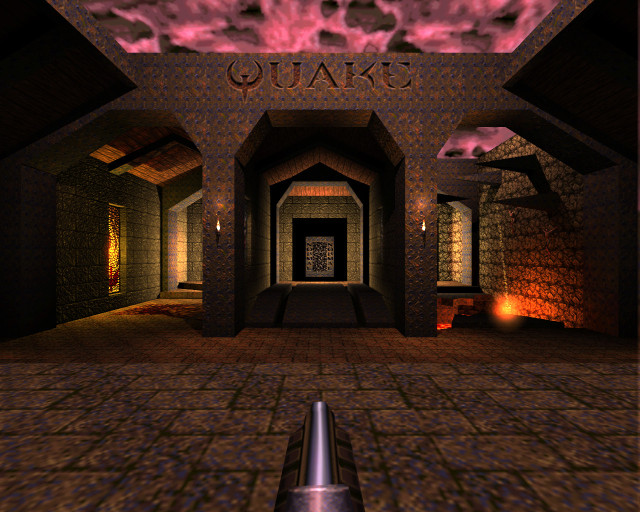 U8Poo sent in this screenshot of realtime lighting in a q3bsp map he made, looks nice...